Best Boating Spots in New Jersey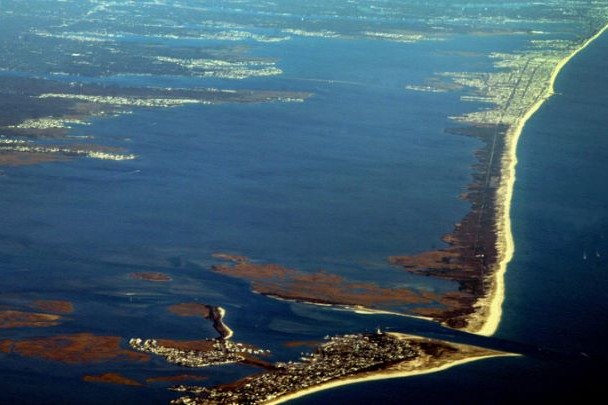 New Jersey, often overshadowed by its bustling cities and renowned beaches, is a hidden gem for boating enthusiasts. From serene lakes to picturesque bays and charming coastal towns, the Garden State offers a diverse range of boating spots for adventure seekers and nature lovers alike. In this blog post, we will explore some of the best boating destinations in New Jersey, including Lake Hopatcong, Cape May, Point Pleasant, and Barnegat Bay. Prepare to embark on unforgettable boating experiences amidst stunning landscapes and abundant water-based activities.
Lake Hopatcong
Nestled in the heart of Morris and Sussex counties, Lake Hopatcong is the largest freshwater lake in New Jersey. With its sparkling waters spanning over 4,000 acres, this scenic lake attracts boaters of all kinds. Explore its tranquil coves, cruise along its shoreline, or drop anchor for a refreshing swim. Fishing enthusiasts will find an abundance of bass, catfish, and sunfish. Don't forget to visit local marinas and lakeside restaurants that offer boat rentals, fuel stations, and delicious dining options.
Cape May
Located at the southernmost tip of New Jersey, Cape May is a captivating coastal town renowned for its Victorian charm and stunning beaches. A boater's paradise, Cape May offers an excellent opportunity to sail along its scenic coastlines, witness breathtaking sunsets, and encounter playful dolphins. Explore the Cape May Harbor, venture out into the Delaware Bay, or sail to nearby destinations like Sunset Beach or Cape May Point State Park. Make sure to visit the Cape May Marina and enjoy waterfront dining experiences.
Point Pleasant
Situated along the Jersey Shore, Point Pleasant is a vibrant seaside town that boasts a perfect blend of relaxation and adventure. Home to the Manasquan River and Point Pleasant Canal, this destination offers an array of boating opportunities. Cruise along the river, navigate through the canal, and marvel at stunning views of picturesque landscapes. Anglers will appreciate the diverse fishing options, including striped bass, fluke, and bluefish. Don't miss the chance to explore the charming waterfront area with its lively boardwalk, amusement park, and inviting restaurants.
Barnegat Bay
Barnegat Bay, located between the mainland and Long Beach Island, is a stunning estuary that spans approximately 42 miles. This boating paradise offers endless possibilities for exploration. Discover hidden creeks, marshes, and pristine sandy beaches as you navigate through the bay's calm waters. Watersports enthusiasts can indulge in activities like kayaking, jet skiing, or paddleboarding. The bay is also an excellent spot for fishing, with various species including weakfish, flounder, and blue claw crabs. Be sure to visit nearby marinas that provide boat rentals, fueling stations, and other amenities.
Conclusion
New Jersey surprises with its remarkable boating spots that cater to different preferences and interests. Whether you seek the tranquility of a freshwater lake, the charm of a coastal town, or the adventure of navigating estuaries, the Garden State offers something for everyone. Lake Hopatcong, Cape May, Point Pleasant, and Barnegat Bay represent just a few of the many boating destinations awaiting your exploration. Embrace the beauty of New Jersey's waters, immerse yourself in its rich maritime heritage, and create lasting memories on your boating adventures.
If you're looking for a used boat for sale in New Jersey, there is no better place to look than at theboatstop.com! At The Boat Stop, you can find an ever-growing inventory of both new and used boats for sale, with new listings coming every single day. Whether you're selling your boat or buying a new one, there is no better site to do so than theboatstop.com!
Once you've found your next boat, it's important to make sure it's registered properly before taking it out for a ride. Check out our blog "How to Register a Boat in New Jersey" for more information on the registration requirements for boating in New Jersey.