Cobalt 2023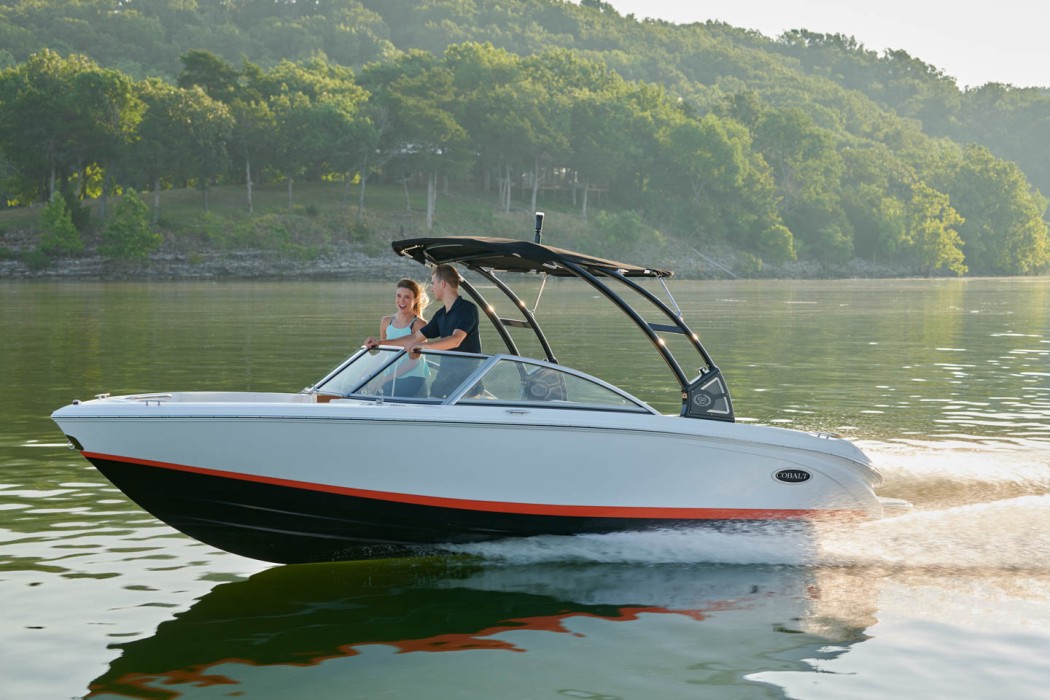 Cobalt boats have been a staple in the boating industry for over 50 years, known for their high-quality craftsmanship, luxurious design, and superior performance. In 2023, Cobalt is introducing some new features and updates to their lineup, making their boats even more appealing to boaters.
R8 Surf
One of the most exciting updates for 2023 is the addition of the new R8 Surf model. This 28-foot boat is designed for surfing and wakeboarding, with a custom-built surf wave that can be adjusted to suit the rider's preference. The R8 Surf also features a spacious cockpit, plenty of storage, and a comfortable lounge area for relaxing in between sets.
A36
Another popular model in the Cobalt lineup is the A36, a 36-foot boat that offers both luxury and performance. The A36 features a sleek and modern design, with plenty of seating and entertaining space for guests. In 2023, the A36 will come equipped with a new joystick control system, making it easier to maneuver in tight spaces and dock with precision.
220S
For those looking for a more compact boat, the 220S is a great option. This 23-foot boat offers the same custom-built Cobalt quality, craftsmanship, and performance at an entry-level size. The 220S also features a spacious cockpit and plenty of storage, making it perfect for a day out on the water with family and friends.
CS23
Lastly, the CS23 Surf is a great entry-level boat for those looking to get into wakeboarding or surfing. This 23-foot boat offers a custom-built surf wave, as well as plenty of storage and comfortable seating for up to 12 people. For 2023, the CS23 Surf will come equipped with a new digital dash display, making it easier to navigate and monitor the boat's performance.
Wrapping Up
In addition to these new features and updates, Cobalt boats are known for their high-quality construction and attention to detail. Each boat is built by skilled craftsmen using only the best materials and components, ensuring that each boat is built to last.
Overall, Cobalt boats offer a luxurious and high-performance boating experience that is hard to beat. Whether you're looking for a boat to surf, wakeboard, or simply cruise around the lake, Cobalt has a model that will suit your needs. And with their new updates and features for 2023, Cobalt boats are sure to continue to be a popular choice among boaters.
If you're looking for a Cobalt boat for sale, there is no better place to look than at theboatstop.com! At The Boat Stop, you can find an ever-growing inventory of both new and used Cobalt boats for sale, with new listings coming every single day. Whether you're selling your Cobalt boat or buying a new one, there is no better site to do so than theboatstop.com!