Mastering the Art of Selling Boats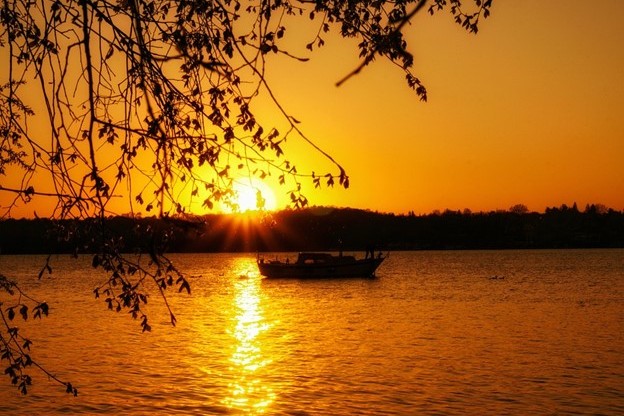 The world of boating can be both exhilarating and rewarding. Whether you're an experienced sailor or a first-time buyer, finding the perfect boat that fits your needs and budget can be quite the adventure. For those who are in the business of selling boats, it's essential to master the art of making a successful sale. In this article, we'll share some useful tips and tricks to help you navigate the world of boat sales like a seasoned pro.
Know Your Product Inside and Out
To sell boats effectively, you must have a deep understanding of your product. Familiarize yourself with the different types of boats you're selling, including their features, specifications, and unique selling points. It's essential to know the details of each boat's construction, materials, and performance capabilities. By being well-versed in this information, you'll be able to answer any questions a potential buyer may have and provide them with the necessary knowledge to make an informed decision.
Build a Strong Online Presence
In today's digital age, having a robust online presence is crucial for any business, especially one that sells boats. Make sure your website is up-to-date, visually appealing, and easy to navigate. Include high-quality images of your boats, along with detailed descriptions and specifications. It's also essential to have an active presence on social media platforms, as this can help you engage with potential customers and showcase your inventory.
Offer Excellent Customer Service
The key to any successful sale lies in providing exceptional customer service. Be attentive to your clients' needs and make sure you're available to answer any questions they might have. By being responsive, friendly, and helpful, you'll not only build trust with your customers but also increase the likelihood of them recommending your services to others. Remember, word-of-mouth referrals are invaluable in the world of boat sales.
Develop a Strong Network
Networking is crucial for any salesperson, but it's particularly essential in the boating industry. Build relationships with marinas, yacht clubs, and other boating organizations in your area. Attend industry events and trade shows to meet other professionals and potential customers. By fostering strong connections, you'll be better positioned to receive referrals, gain knowledge about the latest trends, and stay ahead of your competition.
Understand Your Target Market
To sell boats successfully, you must understand your target market. Are you selling small recreational boats, luxury yachts, or something in between? Each type of boat will attract a different type of buyer, and it's crucial to tailor your sales approach accordingly. Develop a clear understanding of what your potential customers are looking for and customize your pitch to match their needs.
Be Patient and Persistent
The boat sales industry can be cyclical, with some seasons being busier than others. It's crucial to remain patient and persistent throughout the sales process. Understand that not every potential buyer will make a purchase, but don't be discouraged. Focus on building strong relationships with your customers, providing exceptional service, and being consistent in your marketing efforts. With dedication and perseverance, you'll see success in the long run.
Keep Learning and Improving
Finally, the most successful boat salespeople are those who continuously learn and improve their skills. Stay informed about industry trends and innovations, attend workshops or seminars, and seek feedback from clients and colleagues. By consistently refining your sales techniques and staying up-to-date with the latest developments in the boating world, you'll be better equipped to navigate the ever-changing waters of boat sales.
Easily Sell Your Boat with The Boat Stop
The Boat Stop has emerged as a premier online marketplace that caters to the needs of boat buyers and sellers alike. Its user-friendly interface and state-of-the-art technology make it a go-to destination for anyone looking to buy or sell a boat. The platform stands out from its competitors by offering numerous benefits, making it a popular choice among boating enthusiasts and industry professionals.
 A key factor in its rising popularity is the affordable listing fees. For only $49, sellers can list their boats for six weeks, including up to 50 photos and one video. Additionally, a 2.5% fee is charged to both buyers and sellers upon the sale of the boat, making it a cost-effective option in a highly competitive market.
 The website features an intuitive search function that enables users to find what they need swiftly. Its user-friendly navigation system allows users to filter search results based on their preferred boat type or location. Quick listings make it possible for sellers to list their boats in as little as five minutes, which is ideal for busy individuals who may lack the time or knowledge to create detailed listings manually.
 The Boat Stop is dedicated to serving everyday boaters, not just the high-end market. The platform is committed to making boats accessible to a wider audience by simplifying the process of finding vessels that suit their lifestyle and budget. This approach has made the platform a favorite among first-time boat buyers and those seeking reliable vessels without breaking the bank.
 Another major advantage of The Boat Stop is its collaboration with the Intercoastal Financial Group (IFG). This partnership streamlines the financing, insurance, and titling processes for new boats. IFG's dedication to customer satisfaction has positioned them as a leader in the financial services industry. By partnering with The Boat Stop, the platform delivers a seamless experience for buyers, making it easier to purchase their dream boat.
 Lastly, The Boat Stop generates sales contracts automatically between buyers and sellers. This feature benefits both parties by facilitating the transaction process. Sellers are required to represent their listings accurately, ensuring that buyers acquire vessels that meet their needs and expectations. The platform's emphasis on transparency and accountability instills confidence in buyers that they are getting a fair deal.
 In conclusion, The Boat Stop is the ultimate online marketplace for boat buyers and sellers, offering an affordable and user-friendly solution for all their needs. Its streamlined website, quick listings, focus on everyday boaters, partnership with IFG, and automatic sales contract creation make it the top choice for anyone looking to buy or sell a boat. From classic woodies to modern cruisers, The Boat Stop provides a comprehensive solution for all your boating needs.