Navigating the World of Used Boat Listings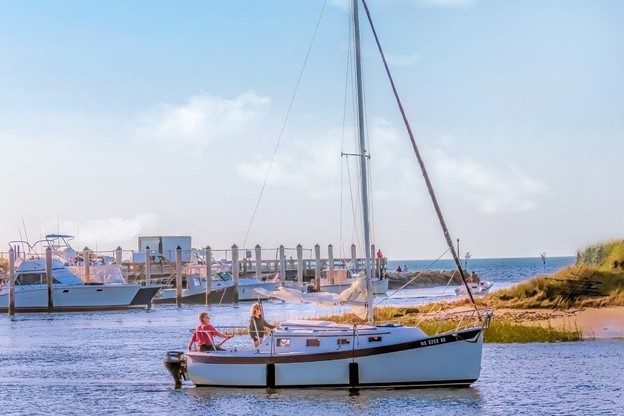 Ahoy, boat enthusiasts! Welcome to The Boat Stop, your one-stop shop for everything boat-related. Today, we're diving into the world of used boat listings. Finding the perfect watercraft that suits your needs and budget can be a daunting task, especially for first-time buyers. This comprehensive guide will help you navigate the choppy waters of used boat listings and steer you towards your dream vessel.
Determine your Budget and Boating Needs
Before you start browsing listings, it's essential to determine your budget and boating needs. Consider the primary purpose of your boat: are you looking for a family-friendly cruiser, a fishing vessel, or a high-performance speedboat? Keep in mind the maintenance costs, storage fees, and insurance premiums associated with owning a boat. Establishing a clear budget and understanding your boating requirements will help you narrow down your search and save time in the long run.
Research Makes and Models
Once you've determined your budget and boating needs, it's time to research the different makes and models available. Some popular boat manufacturers include Bayliner, Sea Ray, Boston Whaler, and Grady-White. Investigate the reputation and reliability of each brand and read reviews from previous owners to get a better understanding of their performance and potential issues.

Also, familiarize yourself with the specific models that fit your needs. Factors to consider include size, engine type, fuel efficiency, and additional features such as GPS, fish finders, and entertainment systems. Knowing your preferred makes and models will help you navigate the used boat listings with confidence and ease.
Where to Find Used Boat Listings
There are several resources for finding used boat listings, both online and offline. Some popular options include:
 Online marketplaces: Websites like The Boat Stop offer a wide range of used boat listings. This platform allows you to filter results based on make, model, location, price, and other features.
 Local marinas and yacht clubs: Many marinas and yacht clubs have bulletin boards where members can post their boats for sale. Visiting these locations in person can give you a better idea of the boat's condition and help you connect with sellers directly.
 Boat shows and expos: Boat shows are a fantastic opportunity to see a variety of boats in one location and speak with knowledgeable professionals. While you may not find the specific used boat you're looking for, attending these events can help you learn more about the market and make informed decisions.
Inspect the Boat
Once you've found a used boat that fits your budget and requirements, it's time to inspect it thoroughly. Ideally, you should enlist the help of a professional marine surveyor to assess the boat's condition. They can identify any potential issues that may not be apparent during a visual inspection, such as structural damage or engine problems.
 During the inspection, pay close attention to the following areas:
 Hull: Check for cracks, blisters, and signs of previous repairs. Ensure that the hull is structurally sound and free of any major damage.
 Engine: Inspect the engine for signs of wear, corrosion, or leaks. Start the engine and listen for any unusual sounds, vibrations, or smoke.
 Electrical system: Test all lights, switches, and electronics. Look for any loose or corroded connections.
 Deck and hardware: Examine the deck for soft spots, cracks, or rot. Ensure that all hardware is securely fastened and in good working order.
 Sails and rigging (if applicable): Inspect the sails for tears, stains, or wear. Check the rigging for any signs of corrosion, fraying, or damage.
 Interior: Assess the overall cleanliness and condition of the interior. Check for any signs of water damage, mold, or mildew. Ensure that all appliances, plumbing, and systems are functioning properly.
Safety equipment: Make sure the boat is equipped with the required safety gear, such as life jackets, flares, fire extinguishers, and a functioning bilge pump.
Test Drive the Boat
After the inspection, take the boat for a test drive. This will help you evaluate its performance, handling, and overall comfort. Pay attention to how the boat accelerates, turns, and stops. Test the boat at various speeds and in different conditions, if possible. Make sure you feel confident and comfortable operating the boat before committing to a purchase.
Negotiating the Price
Once you've found a used boat that meets your needs and passes the inspection, it's time to negotiate the price. Keep in mind the boat's overall condition, any repairs or upgrades that may be required, and the current market value for similar boats. Be prepared to walk away if the seller is unwilling to negotiate a fair price. Remember, there are plenty of used boat listings out there, and you don't want to overpay or settle for a boat with significant issues.
Finalizing the Deal
After agreeing on a price, it's time to finalize the deal. Be sure to draft a thorough bill of sale that outlines the terms of the transaction, including the agreed-upon price, any warranties or guarantees, and the responsibilities of both the buyer and the seller. Additionally, ensure that the boat's title and registration are transferred to your name.
Post-Purchase Considerations
Congratulations, you're now the proud owner of a used boat! Before you hit the open water, make sure you're prepared for boat ownership. This includes:
●       Obtaining the necessary licenses and permits for your boat and trailer, if applicable.
●       Securing proper insurance coverage.
●       Arranging for storage or mooring options.
●       Familiarizing yourself with the boat's maintenance requirements and scheduling regular service.
Find the Perfect Used Boat with The Boat Stop
The Boat Stop is a leading online marketplace for boat buyers and sellers, offering a user-friendly interface, affordable listing fees, and a focus on everyday boaters. For just $49, sellers can list their boats for six weeks with up to 50 photos and a video, while a 2.5% fee is charged to both parties upon sale.
 The platform's intuitive search function and quick listing feature make it convenient for users to find and sell boats efficiently. Catering to a broader audience, The Boat Stop emphasizes accessibility and budget-friendly options.
 The Boat Stop's partnership with Intercoastal Financial Group (IFG) streamlines financing, insuring, and titling, enhancing customer satisfaction. Additionally, the platform automatically generates sales contracts, ensuring transparency and accountability in transactions.
Overall, The Boat Stop's user-friendly features, affordable pricing, and commitment to serving everyday boaters make it the preferred choice for buying or selling vessels.