Pursuit 2023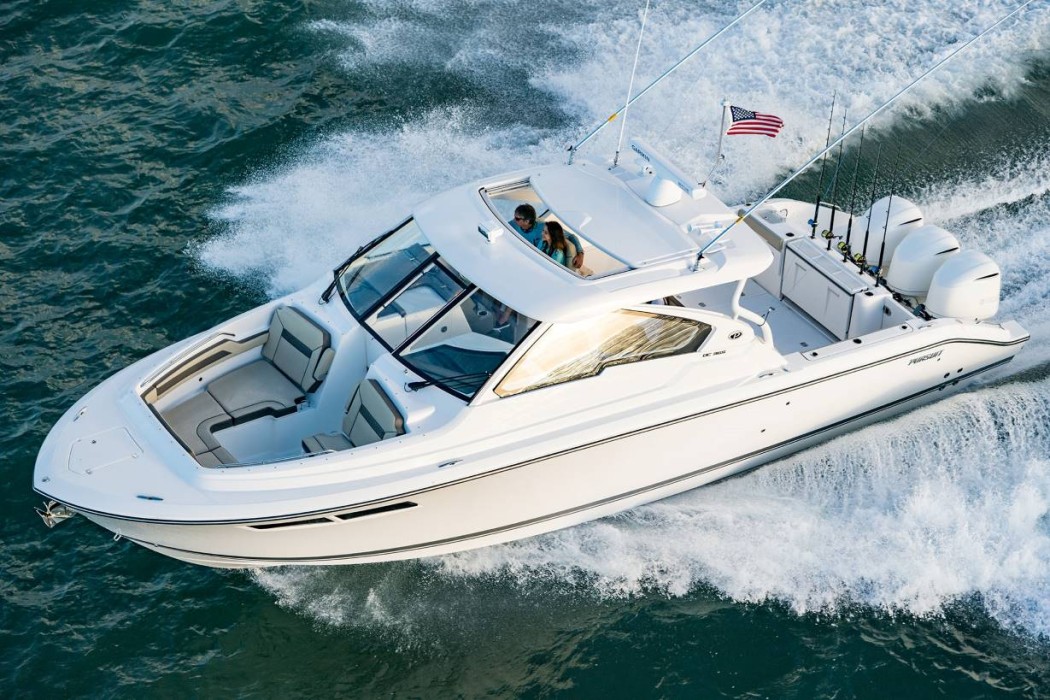 Pursuit Boats has been a leader in the boating industry for over 40 years, providing boating enthusiasts with high-quality vessels that are designed for both luxury and performance. In 2023, Pursuit Boats is introducing new features to some of its most popular models, which will enhance the boating experience for owners and passengers alike. Let's take a closer look at these exciting new features and the models that are receiving them.
The Pursuit S378
The Pursuit S378 is a sleek and powerful center console boat that is designed for both fishing and cruising. For 2023, Pursuit is introducing a new model of the S378 that features a larger cockpit and more seating, making it even more versatile and accommodating for families and larger groups.
One of the most exciting new features of the S378 is the optional Seakeeper 6 stabilization system, which greatly reduces the rocking and rolling of the boat, making for a smoother ride even in choppy conditions. Additionally, the S378 now offers optional joystick control, which makes docking and maneuvering in tight spaces much easier and more precise.
The Pursuit DC365
The Pursuit DC365 is a dual console boat that is designed for versatility and comfort. For 2023, Pursuit is introducing a new model of the DC365 that features a redesigned bow seating area, providing more space and comfort for passengers to relax and enjoy the ride.
Another exciting new feature of the DC365 is the optional hardtop with a retractable sunroof, which allows for more natural light and fresh air to enter the cabin. This feature also provides more shade and protection from the sun, making for a more comfortable boating experience in hot weather.
Wrapping Up
Both the S378 and DC365 also come with Pursuit's advanced navigation and control systems, which provide easy-to-use touchscreen displays for monitoring and controlling all aspects of the boat, including engine performance, navigation, and entertainment systems. These systems also come with advanced safety features such as radar and automatic identification systems, which help to ensure a safe and enjoyable boating experience.
In conclusion, the Pursuit S378 and DC365 are just two examples of the innovative and exciting new features that Pursuit Boats is introducing for 2023. With their focus on both luxury and performance, Pursuit Boats continues to set the standard for high-quality vessels that are designed to provide owners and passengers with the ultimate boating experience.
If you're looking for a Pursuit boat for sale, there is no better place to look than at theboatstop.com! At The Boat Stop, you can find an ever-growing inventory of both new and used Pursuit boats for sale, with new listings coming every single day. Whether you're selling your Pursuit boat or buying a new one, there is no better site to do so than theboatstop.com!