Best Boating Spots in Washington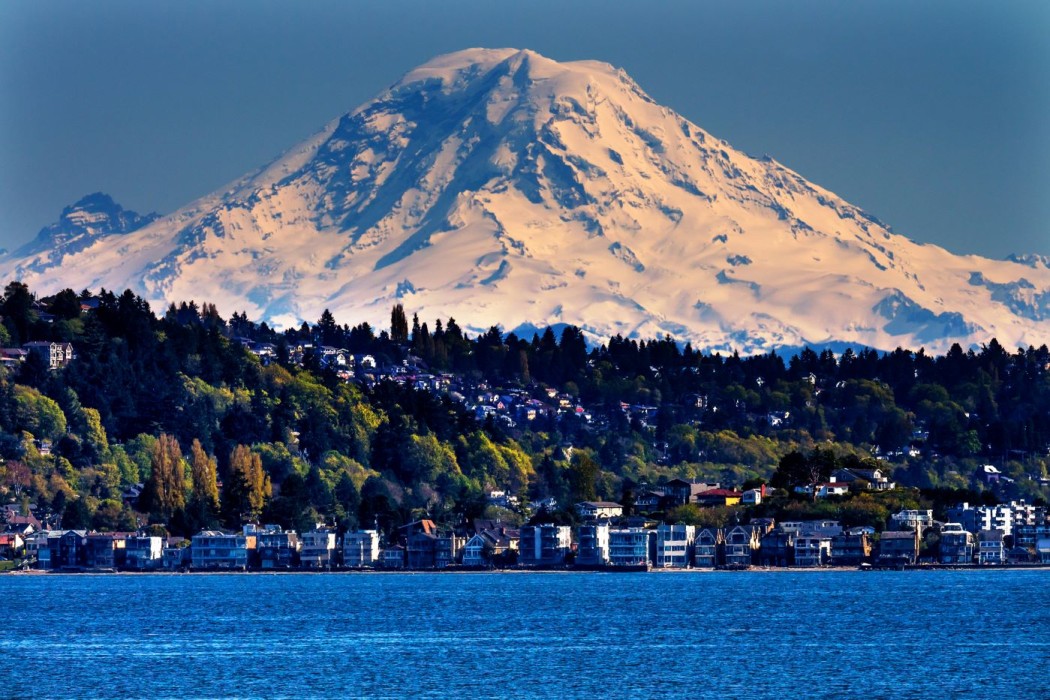 Washington State, nestled in the majestic Pacific Northwest, is a boater's paradise. With its diverse waterways, ranging from the vast Puget Sound to the enchanting San Juan Islands, from the tranquil waters of Lake Chelan to the mighty Columbia River, this region offers a multitude of boating adventures for both novice and seasoned seafarers. In this article, we will dive into the best boating spots in Washington State, showcasing the beauty and splendor that awaits those who embark on a maritime journey in this captivating part of the United States.
Puget Sound
Puget Sound, a mesmerizing inland sea, is a haven for boating enthusiasts. Its expansive waters encompass a vast array of scenic destinations, including the bustling city of Seattle, picturesque bays, and hidden coves. The sound is dotted with numerous marinas and harbors, offering excellent launching points for your boating escapades. Whether you desire a peaceful cruise, exhilarating water sports, or fishing adventures, Puget Sound has it all. Be sure to explore the stunning scenery of the Olympic Peninsula, visit the charming towns of Port Townsend and Gig Harbor, and keep an eye out for the captivating wildlife that inhabits these waters.
San Juan Islands
A short distance from the mainland lies the enchanting archipelago known as the San Juan Islands. This cluster of islands offers a boating experience like no other. With its pristine waters, abundant marine life, and breathtaking landscapes, the San Juan Islands are a dream come true for boaters. Set sail from Anacortes or Bellingham and discover the natural wonders of islands such as Orcas, Lopez, and San Juan. Experience the thrill of spotting orca whales, harbor seals, and bald eagles as you navigate through the intricate channels and passageways. The charming towns of Friday Harbor and Roche Harbor provide welcoming stops along the way, offering delightful dining options and unique shops to explore.
Salish Sea
Stretching from the southern tip of Vancouver Island to the northern reaches of Puget Sound, the Salish Sea is a bi-national body of water known for its extraordinary biodiversity. Boaters can revel in the stunning vistas while navigating between the Canadian Gulf Islands and the American San Juan Islands. The Salish Sea is a paradise for wildlife enthusiasts, with opportunities to encounter humpback whales, sea lions, and porpoises. Drop anchor in secluded bays, go kayaking in tranquil waters, or enjoy a leisurely beachcombing adventure along the shoreline.
Columbia River
For those seeking a different boating experience, the Columbia River presents an awe-inspiring opportunity. As the largest river in the Pacific Northwest, it offers a unique blend of natural beauty and rich history. Embark on a voyage through the Columbia River Gorge, marveling at towering cliffs, cascading waterfalls, and windsurfers gliding along the currents. Head downstream to Astoria, where the river meets the Pacific Ocean, and immerse yourself in the town's maritime heritage and lively atmosphere. From fishing to pleasure boating, the Columbia River promises an unforgettable journey.
Lake Chelan
Nestled amidst the Cascade Mountains, Lake Chelan is a hidden gem waiting to be discovered. Known for its crystal-clear waters and serene surroundings, this long, narrow lake is perfect for boating and water-based activities. Take in the breathtaking views as you navigate through the deep blue waters, surrounded by lush greenery and towering cliffs. Make a stop at the town of Chelan, where you can indulge in wine tasting at local vineyards or relax on the sandy beaches. Lake Chelan offers an idyllic setting for boating, swimming, and simply unwinding in nature's embrace.
Conclusion
Washington State is a boating enthusiast's playground, with its diverse and captivating waterways providing endless opportunities for exploration and adventure. From the enchanting San Juan Islands to the majestic Puget Sound, from the tranquil waters of Lake Chelan to the awe-inspiring Columbia River, each destination offers its own unique charm and allure. So, grab your captain's hat, chart your course, and embark on a nautical journey through the beauty and wonder of Washington State's best boating spots.
If you're looking for a used boat for sale in Washington, there is no better place to look than at theboatstop.com! At The Boat Stop, you can find an ever-growing inventory of both new and used boats for sale, with new listings coming every single day. Whether you're selling your boat or buying a new one, there is no better site to do so than theboatstop.com!
Once you've found your next boat, it's important to make sure it's registered properly before taking it out for a ride. Check out our blog "How to Register a Boat in Washington State" for more information on the registration requirements for boating in Washington.